There are various types of plumbing pipes that you can use in your home. Knowing the options that you have is important when it comes to piping or re-piping your home. Plumbing services Pittsburgh PA are available to help you with all your plumbing needs.
Copper
Copper pipes have been the consistency standard in plumbing pipes since the 1960s. Not only are they durable and lightweight, but they also have a long lifespan and can tolerate heat very well. These pipes are not prone to leaks, either, and one can recycle it when their time has passed.
Proven reliable standard since the '60s.
You have to replace old pipes due to the risk of heavy metal toxicity. Water filter systems are also an option. In the past, they used lead-based solder, so that's something to look out.
With its non-absorbent properties, copper pipe protects against contaminants.
Keep value and even add value to the home. May be expensive, however.
Low-maintenance and attractive.
PVC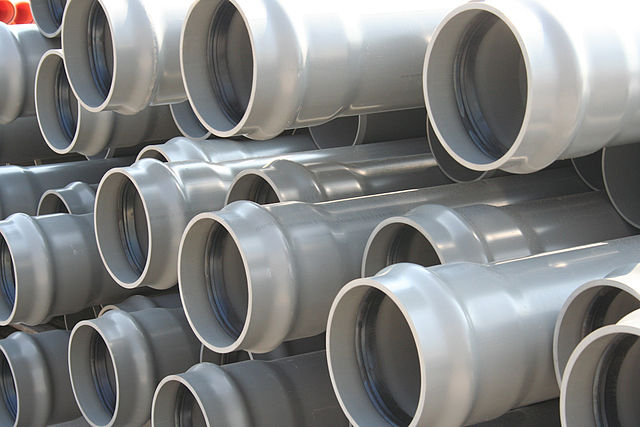 Able to be recycled, PVC pipes are great alternatives to copper. They both share a lot of benefits, but PVC does have its ups and downs.
Great with high water pressure
Cheap and easy to work with
Corrosion and degradation do not occur
Mostly non-toxic
Minimal impact on the environment
Does not handle hot water well, can bend when exposed to it
CPVC
Chlorinated Polyvinyl Chloride pipes are plastic tubes that are much like PVC. However, they're even easier to work. Hot and cold water supply, unlike PVC and its issues with hot water, is safe to use these pipes.
Extra chlorine means that they're safe to use for water to drink
Easy to work with, even for DIYers
More flexible than PVC
Galvanized Steel
Corrosion is a big obstacle when it comes to these pipes. Internal rusting can occur, slowing water pressure down and getting water lines to be clogged. Homes built between the 1930s and the 1980s could have this kind of plumbing piping. If this is the case, replacing the pipes is essential.
Cause adverse effects and are rarely used today
Massive pipes are harder to deal with
Coating of zinc causes rusting internally
Lead possibly can be released into water from the tap due to corroded pipes
Water disfcoloration can occur
PEX
This versatile piping can be used with both hot and cold water supplies. This kind of pipe is best used for retrofits.
Heat resistant
Versatility
Many environmentalists are afraid that they cause contamination due to how they made it, though they can get approval from some of the most strictly regulated states.
When it comes to 24 hr plumbing Pittsburgh, it is important to know a little bit about what you're looking. The options that you have are all good ones; it's just a matter of your personal needs and preferences.