Kitchen Faucet Replacement
You may have seen that over time, your kitchen faucet has begun to do the drip dance. It has a slow drip, but it is steady. It is not only wastewater, but it can increase your water bill.
Repair
There are a few things Kwiatkowski Plumbing can do for you when it comes to your home's kitchen faucet. The first is to repair it. It is an outstanding option for those who have a faucet that they are happy with and are looking for a lower cost solution to replacing the whole unit.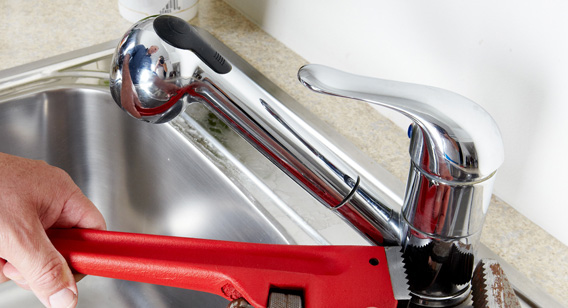 Replacement
The next option is to remove the faucet and install a brand new one altogether. It can include upgrading from a plain faucet to a more modern looking one or have the inclusion of a sprayer as well. Replacing the kitchen faucet all together is possibly the best option for a leaky faucet, or just if you want a newer model.
Kwiatkowski Plumbing can, in most cases, fix a leaky faucet or install a new one the same day.* Kitchen faucet installation in most cases can be done quickly and our technicians will make sure you are delighted with the results.
By replacing the kitchen faucet, you can add a definite upgrade to the kitchen by selecting the perfect style to fit not only your functional needs but also style preferences.
Licenced Technicians
At Kwiatkowski Plumbing we are experts in any plumbing service you might need, including replacement of worn out fixtures in the bathroom and kitchen. All of our technicians are background checked, experienced, licensed and skilled to deliver exceptional service for every job performed.
Kwiatkowski Plumbing is available to our customers 24 hours a day, seven days a week, all year long. We work evenings, weekends and even holidays to make sure you are never without a reliable plumber when you need something done. If you find that you need a plumbing service done, anytime, give us a call, and we'll be there as quickly as possible.
Kwiatkowski Plumbing can tackle any plumbing job big or small, and we are available when you need us. From the initial phone call, you will see why we are different than other plumbing companies. We work to dispatch our technicians to your home quickly, to make sure any repairs or services you need to have done are handled in a timely fashion. When we arrive at your home, we will treat it as our own, with the utmost respect and care.
Kwiatkowski Plumbing is the company you can trust to deliver the best customer service and plumbing services in the area.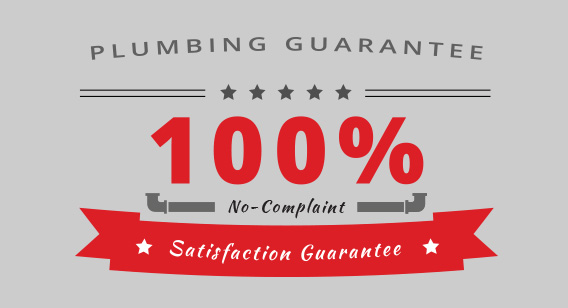 No-Complaint Satisfaction Guarantee
Our No-Complaint Satisfaction Guarantee means we guarantee our services 100%. For kitchen faucet replacement or repair, we will make sure that it is fixed right or the repair is free.* If a repair fails during the related season, we will make additional maintenance for free.*
Nothing is more important to us than our customers. It is why we offer our 100% No-Complaint Satisfaction Guarantee on every repair or replacement we do.
*Some Restrictions Apply. Call for Details.