Water and Gas Line Repair
We will provide you with quality repairs that will get you back to normal as soon as possible.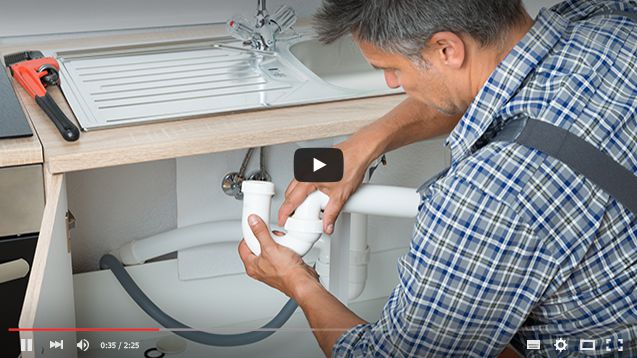 Why choose Pittsburgh Plumbing
We always provide price quotes upfront that is fair and does not change once services have been provided.
We have 28 years experience providing plumbing services in the area of greater Pittsburgh and our rating with the Better Business Bureau is +A.
All of our technicians are extremely friendly and know what they are doing.
Our customer satisfaction rate is 99.9%.
Our business is fully licensed, insured, and bonded in Pennsylvania.
We provide fast service that is completely affordable and we always put our customers first.
We offer a wide range of services, including Pittsburgh water and gas line repair.
Pittsburgh Gas Line Repair
We offer quality Pittsburgh gas line repair services at an affordable price.
You may not realize the importance of gas lines to your home. The truth is that they are a vital part. They are responsible for powering the water heater, the fireplace, and even stoves. There may be other appliances that your gas line is responsible for running around your house that will keep you dry, warm, and enhance your comfort in your home.
Nothing in this world lasts forever. From time to time, you may find that a gas line has broken in some way. Calling the right professional in the event that a repair needs to be made can be the difference in having to spend more money to fix mistakes for years to come or having a system in place that you can rely on for many years.
Gas lines, like all other things in life, age as time passes. As they begin to age, the services of a qualified professional are going to be needed. The passing of time in combination with using your gas line can cause it to corrode. Corrosion is a natural occurrence, but it is also extremely stressful for the homeowner. When you use our services, we won't provide you with a quick fix. Instead, we will provide you with quality repairs that will get you back to normal as soon as possible.
Pittsburgh Water Line Repair
Any time you turn on a water faucet in your home, you expect the water that comes out to be fresh and clean. Water is delivered to your faucet from a water line that runs under your property and into your home. Water lines typically are able to last many years before issues arise. However, you may notice that the water pressure has suddenly changed or that the color of the water has changed. Another sign that your water line may be broken is if you notice that a specific area of your yard is constantly wet. Any time that this occurs, we can provide you with quality Pittsburgh water line repair services to get the issue checked as soon as possible. It is important to call in an expert as soon as you notice signs of trouble before the problem escalates and becomes a major issue.
There are many times that you are only going to need a portion of your water line replaced. The sections of the pipe that are messed up are generally replaced during the process of repairing the waterline. Once this has been completed, the replaced portion of the water line is generally tested in order to ensure that there are no leaks. We want to make sure that we are doing what is best for our clients, and part of providing quality services is checking that the work has been done properly.