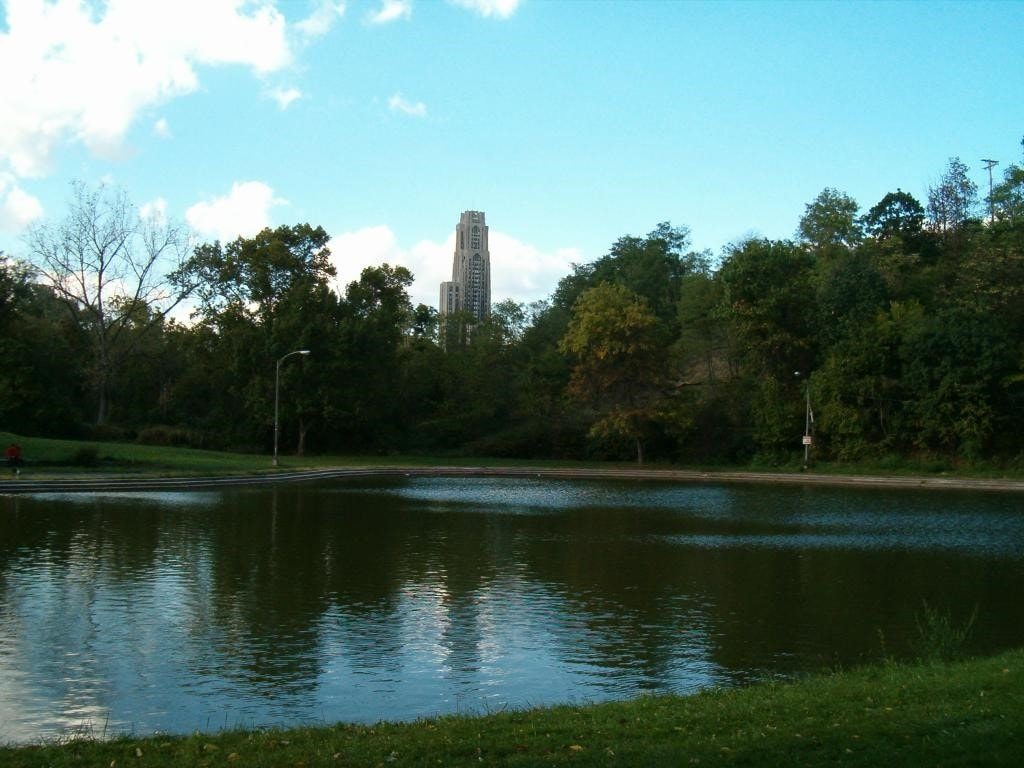 Did you know that the Schenley Park (Pittsburgh, PA) made the list of the coolest city parks in America? That might sound appealing to the young folks, but the truth is that people of all ages and genders can enjoy this location. Keep reading to find out more details about the park and why it is regarded as one of the locals' favorite spots.
Crucial Facts to Know about Schenley Park
For starters, here are some quick facts that every local and visitor should know:
The park is located between Squirrel Hill, Greenfield, and Oakland neighborhoods
It has a total of 456 acres of space and is the second biggest municipality park in the city
It is registered as a historic district in the National Register of Historic Places
The hiking trails in the park stretch across several miles
Flagstaff Hill is a place where you can enjoy outdoor film projections in the summer months
The park features a soccer field and 13 tennis courts, as well as a golf course, swimming pool, and ice skating rink
It is the venue of the annual Pittsburgh Vintage Grand Prix, a race of vintage sports cars
How Everything Started
To give the answer to this question, we must journey back to 1842. A Pittsburgh native Mary Elizabeth Croghan was only 15 years old at that point, but she was madly in love with Captain Edward Schenley. The couple eloped to England, which angered Mary's father, who made an effort to leave her out of the inheritance. However, that didn't pass and Mary inherited "Mt. Airy Tract," a portion of land in Pittsburgh.
According to the story, the news about the inheritance alarmed the real estate developers in the area. One of them even wanted to go to London to buy the parcel from Mary. Upon hearing this, the Public Works Director of Pittsburgh Edward Bigelow decided to react and send his lawyer to convince Mary to sell the land to the city.
In a truly adventurous race, the lawyer managed to arrive two days before the land developer and negotiate all terms with Mary. They agreed that the woman would donate 300 acres if the city agrees never to sell the park and give the location her name. The City of Pittsburgh also had the option to purchase an additional 120 acres of land from Mary, which was activated in 1889.
The Park Development
Today, the park has a total of 456 acres, which means that extra 36 acres were purchased in the meantime. In 1893, the Phipps Conservatory and Botanical Gardens were built and, two years later, the Carnegie Music Hall and Museum was constructed by Andrew Carnegie. Between 1909 and 1970, the Pittsburgh Pirates' home venue, Forbes Field, was adjacent to the park.
The beginning of this century saw the opening of the Schenley Park Visitor Center. It is interesting to mention that this building was a tool shed, nature museum, and civic garden center, but it was not used from the 1980s. The original Bigelow's idea was to use the Schenley Plaza as the grand entrance into the park. This area served as a parking lot for decades, but it was renovated and now features an entrance and a beautiful carousel. Read more on places of interest in Pittsburgh, PA, Areas to Enjoy When Following the Three Rivers Heritage Trail (Pittsburgh, PA)
See directions here:
Schenley Park
Pittsburgh, PA 15213, USA
Head west on Panther Hollow Rd toward Boulevard of the Allies
0.3 mi
Continue onto Boulevard of the Allies
0.3 mi
Turn left onto Parkview Ave
0.2 mi
Turn left onto Swinburne St
0.4 mi
Swinburne St turns left and becomes Frazier St
0.1 mi
Sharp right onto Greenfield Ave
0.1 mi
Turn left onto Irvine St
1.0 mi
Continue onto Second Avenue
1.1 mi
Continue onto PA-885 S/Glenwood Bridge (!Continue to follow PA-885 S)
0.6 mi
Use the middle lane to turn slightly left to stay on PA-885 S
0.3 mi
Take the exit toward Streets Run Road
0.2 mi
Merge onto Baldwin Rd
1.3 mi
Continue onto Streets Run Rd
1.0 mi
Turn left to stay on Streets Run Rd (!Destination will be on the left)
0.4 mi
Kwiatkowski Plumbing
1338 Streets Run Rd, Pittsburgh, PA 15236, USA