Whitehall Borough PA: What does your Plumbing Service Offers?
Whitehall Borough PA, does your current plumber offer you more than an overpriced bill?
Are they stuck on clogs, leaks, and backed up sewers only?
The company that offers you more than just clean pipes
Here at Kwiatkowski Plumbing, we provide more than only plumbing services.
Yes, we will make sure that your pipes are running cleaning, not leaking, and your sewer is not backing up in the house or running on the ground. Kitchen or bathroom drains, and pipes, disposals, and more are our specialty, but we are just as good at other services as well.
We are an A+ rated firm with the BBB, master plumber and more with 28-years of experience in the industry servicing Whitehall Borough PA.
Water and gas lines
We install and repair not only water lines but gas lines as well. We have been accredited by DOT to work on and fix residential gas lines in the city.
If you need gas or water lines hooked up to appliances such as water heaters, ice makers, water filtration systems we are your team.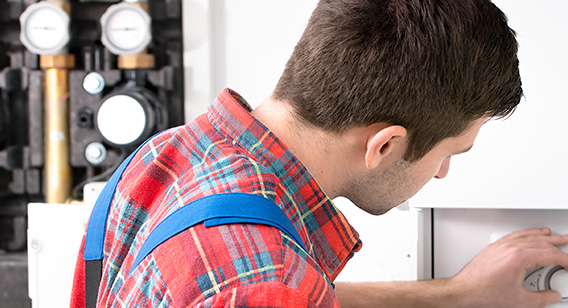 Appliances
We can install appliances such as dishwashers, water heaters, water filtration systems, and ice makers.
We can also find leaks in the lines and fix those as well as clogs in the drains of those systems.
Backhoe services for sewer needs
If your sewer is backed up or overrunning and you need an excavation service we provide backhoe services for almost any sewer need.
From installing a new sewer system to repairing an existing system and removing clogs that stop it from running freely into the sewer tank.
Remodelling
Many people do not consider a plumber when remodelling but they should. Kitchens, bathrooms, and more will need plumbing when you rebuild.
From running pipes and drains for water to running gas lines for appliances, you can get all your plumbing needs for remodelling from us at a fair price.
Repair
Does your toilet or tub need repair? We have been in the business for 28-years, we know if your toilet or tub can be repaired safely and if it will stand it to the test with repair, or if you need to replace it.
Installation
We are the best choice especially when it comes to installation of:
Water heaters
Toilets
Walk in tubs
Dishwashers
Water filtration systems
No job is big or small for us.
What you receive when you hire us?
When you book us, you will find we provide the following:
Quick service
24-hour emergency service
Professional and knowledgeable techs
Fair prices
Free upfront quote on job
Mention you discovered us online, and we will knock off \$50.00
Existing customers always receive 10% all future jobs.
If you are in Whitehall Borough PA and need a plumbing service, you must call Kwiatkowski Plumbing.

For friendly and knowledgeable plumbers, simply call our 24/7 hotline (412) 221-5404 or feel free to send us a message at info@pittsburghplumbingservices.com.