Your South Park PA Plumbing Service
We are not your typical South Park PA plumbing service. We go beyond leaky pipes and clogged drains in South Park.
Kwiatkowski Plumbing
Kwiatkowski Plumbing provides you with 28-years of plumbing experience, an A+ rating with the BBB, a professional and knowledgeable staff of technicians, at a fair price. We have 24-hour emergency, with lightning fast response time on all jobs
No job is too big or too small for us. We always provide an upfront quote that is free. If we can repair an item such as toilet, we will; if not we will tell you that you need a new bathroom or tub or whatever the thing is.
We also have a 99.9% satisfaction rate, and we strive to make sure every customer is delighted with the work. If for any reason a customer is dissatisfied we will work with that customer to provide a satisfactory solution.
Services
Installation and repairs
We can install items such as water heaters, dishwashers, or icemakers, as well as the water lines in and drains out.
We also do repairs on toilets, water heaters, dishwashers, and icemakers and more, if it has water or gas line and drains we can take care of leaks, clogs, and more.
Water and gas lines
We have been certified by DOT to work on residential gas lines. It is essential if you have a gas water heater or other appliance that is not getting gas due to a leak. We can arrive faster to do the work than the city gas company.
Kitchens
If you are remodeling or doing an entire rebuild of your kitchen, you will need water pipes and drains put in place not only for your kitchen sink but also your dishwasher, icemaker, and if you cook with gas; you will need gas lines placed.
Kwiatkowski Plumbing can handle all that for you at a reasonable rate.
Bathrooms
Is it time for a walk-in tub? Perhaps a new toilet or a full remodel of the bathroom; we can handle all the plumbing needs in the bathroom. We do clean new installs or a first facelift where the handles and knobs are switched on the sink and tub.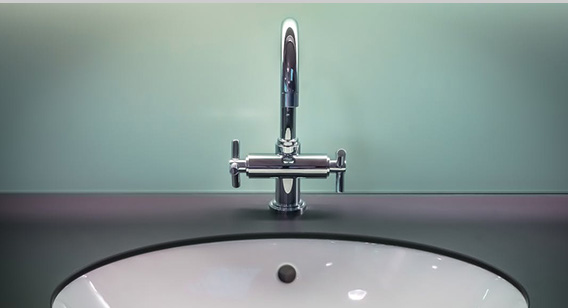 Water filtration
With all the pollution today many people are using water filtration systems which can go under the sink to filter your drinking water.
We have done many installations of water filtration systems and can answer your questions and help you take the one that is right for your home.
Sewer
No one likes having a sewer that is backed up into the house. If your sewer is backed up or leaking on the ground, we can help you with backhoe excavation if it is needed.
We will have your pipes running clean and free in no time; call us today!

Find fully insured and licensed professionals when you call (412) 221-5404 or email info@pittsburghplumbingservices.com.