The kitchen sink is one of the most used components in a kitchen, and after a while, it can look less than stellar. Replacing your sink can do wonders for the overall look of your kitchen, especially when you want to give your kitchen a new touch. If you aren't trying to relocate your kitchen sink plumbing to change the sink's location, then this is a relatively easy job that many homeowners can do themselves. It is an excellent idea that if you have been experiencing a clogged kitchen sink, this would be a perfect time to investigate and solve the issue. These are the basic steps of how to install a kitchen sink.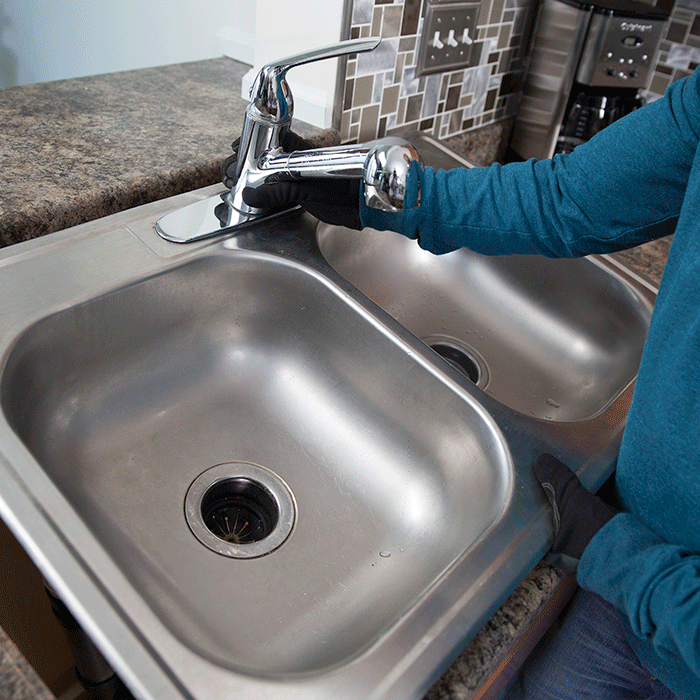 Removal Process
Start by shutting off both the hot and cold water supply lines to your sink. Don't skip this step otherwise; you will experience water flooding your kitchen. If you can't locate the shut offs, then you will need to turn off the main water supply.
Next, you'll want to run the water to relieve any pressure in the system.
Disconnect the water lines that run to the faucet. You will want an adjustable wrench for this.
If you have a garbage disposal, unhook circuit, the unplug, and remove the p-trap pipe
Next, remove the dishwasher drain line
There should be metal clips securing your sink to the counter; these will need to be loosened.
Then it is time to cut the caulk from around the edges of the pan, and after, you are ready to remove the old sink. Pushing from the underneath is the easiest way to accomplish this.
After the removal of your old sink, you have to clean up the counter by removing old caulk with a putty knife.
Installation Process
If you are reusing the faucet you had, then before installation you will need to remove the old faucet for reuse. If you are using a new one, read manufacturer instructions for a detailed installation how to.
Place your new sink back where your old one was to check fitment. You may have to make adjustments to the counter if the pan is too large. Remove drain from the hole.
Attach the clips and make sure you turn those inwards
Next, you will be installing your faucet to the sink.
Use a few plumbers putty to the drain strainer, and make sure it is a good tight fit.
On the underside of the sink drain, you will need to apply gaskets and threaded flange.
Clean up any excess putty.
If you have a dishwasher, you will now be installing the mounting bracket underneath the sink.
It is now time to apply a silicone sealant around the under edge of the new sink and to set it in the counter hole. Firmly press down for good contact.
Clean up around the edges.
Reverse the removal process to finish the install process.
Please follow and like us: